Previous Issue
Vol. V, Issue 2/2017 – Full text download.
Binary outcomes utilizing varied strategies in familiarizing science concepts
Glen Villonez
Adoption and compliance with ifrs by listed firms in ghana and the extent of financial statement disclosures
Seth Nana Kwame Appiah-Kubi, Housam Rjoub
The relationship between smartphone applications usage and students' academic performance
Mark Dirikorigha Salvation
Testing the validity of the export-led growth hypothesis in Nigeria: Evidence from non-oil and oil exports
Oladapo Fapetu, Segun Daniel Owoeye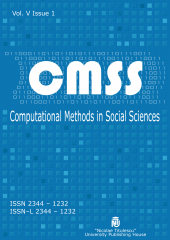 Archive/Older Issues
Vol. V, Issue 1/2017
Vol. V, Issue 1/2017 – Full text download.
Macroeconomic determinants of migration from Romania to Italy
Mihaela Simionescu
On macroeconomic values investigation using fuzzy linear regression analysis
Richard Pospíšil, Miroslav Pokorný, Jarmila Koudelková
Credit Risk Management and Interest Income of Banks in Nigeria
Fapetu, Oladapo, Seyingbo, Oluwagbenga Abayomi & Owoeye, Segun Daniel
The Phillips Curve for the Romanian Economy, 1992-2017
Dorin Jula, Nicoleta Jula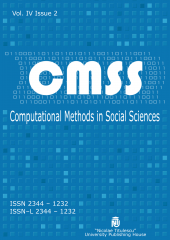 Vol. IV, Issue 2/2016
Vol. IV, Issue 2/2016 – Full text download.
An authenticated encrypted routing protocol against attacks in mobile ad-hoc networks
C.C. Suma, H.L. Gururaj, B. Ramesh
Mobile Robot Localization and Navigation in Artificial Intelligence: Survey
G. Nirmala, S. Geetha, S. Selvakumar
Introduction to adoption of lean canvas in software test architecture design
Padmaraj Nidagundi, Margarita Lukjanska
The analysis of perception of human resources on social responsibility of the companies in Dâmbovița
Constanţa Funieru, Maria Păun, Cristina Fenechiu
Importance of security and socialization in europeans life
Diana Elena Şerb, Nicoleta Camelia Cicioc
The use of Markov chains in forecasting wind speed: Matlab source code and applied case study
Ionuţ Alexandru Petre, Mihai Rebenciuc, Ștefan Cristian Ciucu
Economic and social factors influence on unemployment in Romania at the local level
Corina Schonauer (Sacală)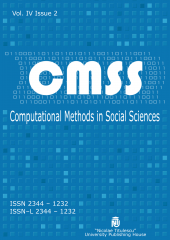 Vol. IV, Issue 1/2016
Applying big data technologies in the financial sector – using sentiment analysis to identify correlations in the stock market
Eszter Katalin Bognár
The Likert scale analysis using parametric based Structural Equation Modeling (SEM)
Zainudin Awang, Asyraf Afthanorhan, Mustafa Mamat
Performance analysis of aodv, dsdv and aomdv using wimax in NS-2
Madhusrhee B.
What does FDI inflow mean for emerging african economies? Measuring the regional effects of FDI in Africa
Paul I. Ojeaga, Emmanuel O. George, Oluwatoyin Mathew, Adetunji Adekola
Importance of human values of personnel in the contemporary organization
Şerb Diana, Cicioc Nicoleta
Workplace for individuals in the context of recession
Mohammad Jaradat, Cicioc Nicoleta, Şerb Diana
Establishing the health status of Romanians in a European context
Maria Livia Ştefănescu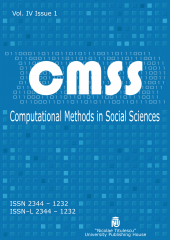 Vol. III, Issue 2/2015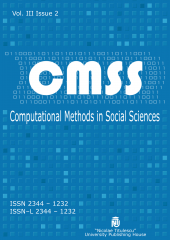 Vol. III, Issue 1/2015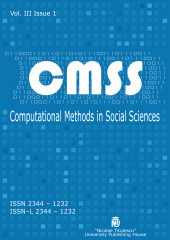 Vol. II, Issue 2/2014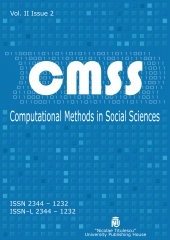 Vol. II, Issue 1/2014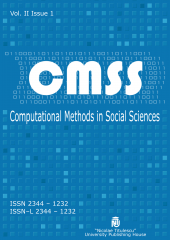 Vol. I, Issue 2/2013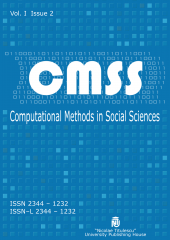 Vol. I, Issue 1/2013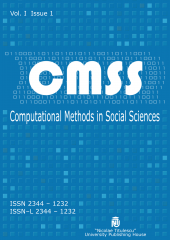 _____________________

This work is licensed under a Creative Commons Attribution-ShareAlike 3.0 Unported License.