Vol. V, Issue 2/2017 – Full text download.
Binary outcomes utilizing varied strategies in familiarizing science concepts
Glen Villonez
Adoption and compliance with ifrs by listed firms in ghana and the extent of financial statement disclosures
Seth Nana Kwame Appiah-Kubi, Housam Rjoub
The relationship between smartphone applications usage and students' academic performance
Mark Dirikorigha Salvation
Testing the validity of the export-led growth hypothesis in Nigeria: Evidence from non-oil and oil exports
Oladapo Fapetu, Segun Daniel Owoeye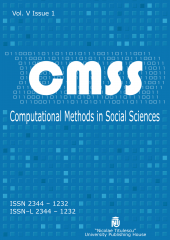 _____________________

This work is licensed under a Creative Commons Attribution-ShareAlike 3.0 Unported License.